Nanpa Básico w/Locos Por Juana
08.14.2021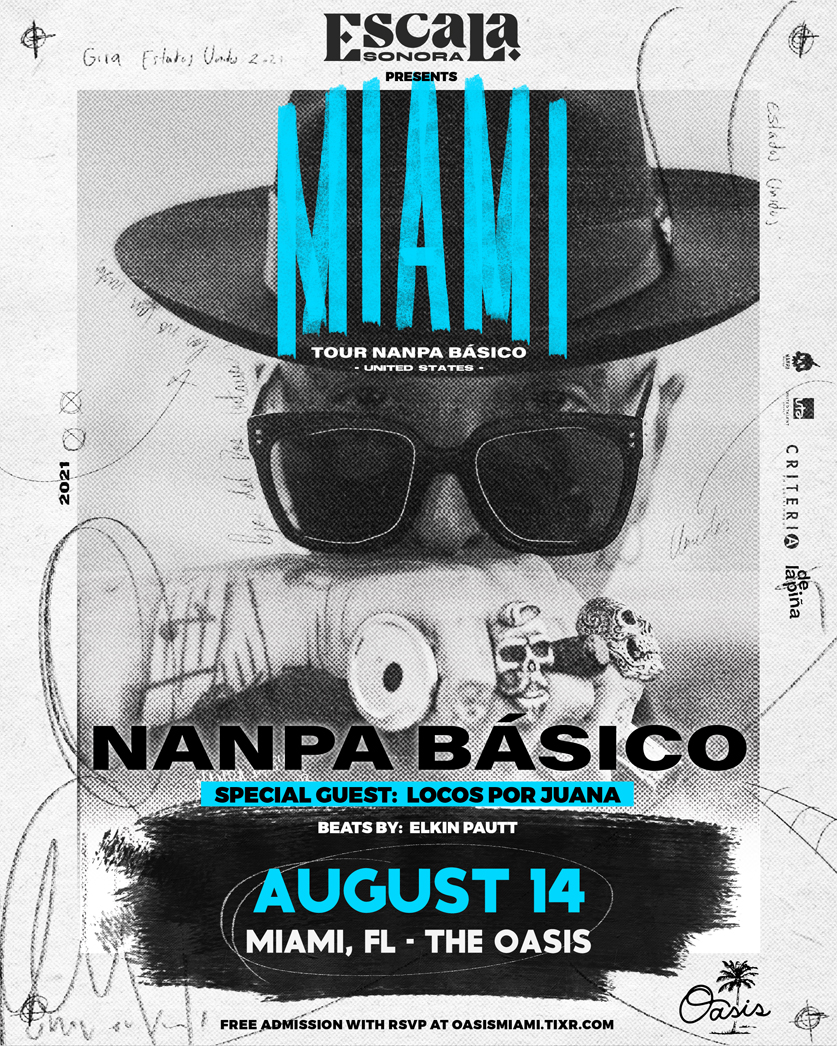 08.14.2021
Wynwood, Miami @ The Oasis
8pm ET
¿Qué más? ?? We are excited to announce paisa-rapper Nanpa Básico will be playing at Oasis Wynwood this August 14th!
Francisco David Rosero Serna, aka Nanpa Básico, is a Colombian artist who has become an idol for a new generation of hip hop consumers that understands life beyond cars and cash and all things shiny.
Catch him, Locos por Juana + beats by Elkin Pautt, unique fusion at our rap, reggae & tropical-flavored soirée.?